By Sheryl Ryan on December 9, 2016
Originally posted by Lindsay Roundtree on Exchangewire.
2016 has truly shown how dynamic an ecosystem the digital advertising industry is. There have been highs and lows, but it has certainly been memorable. In a series of features reflecting on the past year and looking ahead to what we can expect in 2017, ExchangeWire invite over 100 thought leaders from across the industry to share their views. In the second of the series, experts deliver their opinions on the future of advertiser strategy in an ever-changing environment.
Advertisers will focus on demonstrating value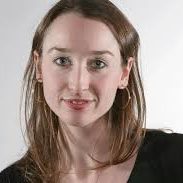 "As we enter 2017, we should expect fluidity to be a core trend for advertisers in these unprecedented times. We may have more data on individuals than we have ever had before, but the nuances of human behaviour are broader and, therefore, more unexpected, an advertiser's strategy must be flexible and fluid to react. Work, lifecycles, even time and routine, are no longer set in stone. The assumed norms of the lives and choices made by a 65 year old, or a millennial, are no longer always true. On top of this, unstable political and social developments create a greater degree of uncertainty where people are unsure of what might happen next month, or even next week. Rather than asserting beliefs, in 2017 we should expect advertising strategy to focus more on demonstrating value and positive experiences to cut through. Audience targeting will rely more heavily on programmatic contextual technology rather than former demographic stereotypes, such as '2.4 children', but also from the remarkable glue that unites people in these extraordinary times: emotions."
Heather Dansie, Senior Research Director, Starcom
Brands will step into the audience's shoes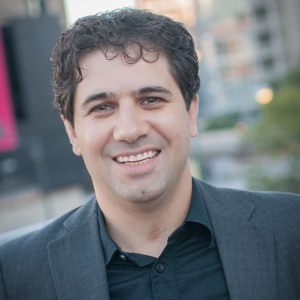 "In 2017, brands will effectively 'step into their audience's shoes', by utilising sophisticated insights into how consumers view and respond to video adverts. Using behavioural, contextual, and psychographic factors, publishers, brands, and agencies will be able to better understand the 'when, where, and how' of viewing habits. In turn, marketers will gain insights into how well their ads are received by consumers, allowing them to tailor future campaigns to reach audiences at the precise point they are ready and willing to receive the brand message. And, by taking an audience-first approach and exploiting enhanced targeting capabilities, advertisers will do more than just boost their own ROI. It was consumer frustration at badly-targeted ads that led to the rise in ad blocking; so by listening to their audience, and serving ads only to consumers willing to accept them, advertisers will help reduce levels of ad blockers and benefit the whole industry."
Paul Neto, Senior Director, Research, YuMe
Marketers will return to their heartland of strategic creativity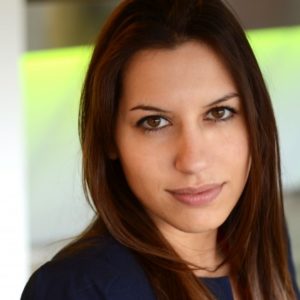 "There is no place for the admin-driven marketer anymore. 2017 will be the year that marketers are finally able to achieve this role change, as technology allows them to automate admin and put more time towards creativity and strategy. Marketers do not need to pick a side in the battle between management and creativity anymore; they can have both in their role. This will strengthen marketers' position in the boardroom as they claim a way to work that is sales-driven and collaborative. Marketing is now about moments. It's essential that brands are able to respond to real-time events and trends and deliver content that is relevant, engaging, and on point with their audience's mood at that time. However, ensuring brand guidelines remain intact, and that communications are consistent globally, is difficult to achieve at speed, particularly when teams are based in different locations. In 2017, however, brands will need to be prepared to respond to this type of environment if their communications are to stand out."
Lidia Lüttin, CMO, Bynder
Greater integration across all channels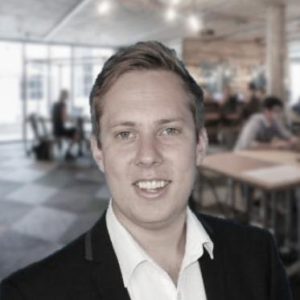 "In terms of performance marketing, 2017 will see an increase in brands focusing their affiliate strategy on incremental leads and sales. We should expect to see increased integration internally of all touchpoints within the customer journey, from SEO to PR to display. From a measurement point of view, there will be greater demands for unified dashboards allowing marketers to track every aspect of activity through a single source. Discrepancies across multiple platforms are driving a need for single source of truth to deliver the true value of contributions from each performance partner. There is also likely to be a shift in the market to move away from affiliates and more towards performance partners. This, in turn, will lead to a change in the trading metric from CPA (Cost Per Action) to CPC (Cost Per Click), which marketers and performance partners need to be prepared for."
Mark Wrighton, VP EMEA, Impact Radius
Brands will streamline media budget allocation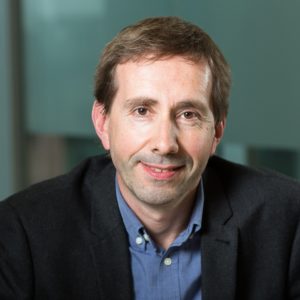 "Over the last 5-10 years there has been a growth in global brand portfolios where single companies own a range of brands and sub brands across many countries. This, coupled with the growth of the internet, has given us many new and different ways to reach our consumers, but has also made the lives of marketers considerably more complex. In 2017, we predict there will (and should) be a significant increase in Global Portfolio Management (GPM) – an approach for identifying the optimum allocation of media budgets. Based on econometric models and benchmarks, GPM will identify the best way to allocate the global marketing budget across countries, brands, products, media channels, and time, to maximise the return. Indeed, the impact of optimisation using GPM can be significant. In some cases, cross-market investment optimisation can nearly double ROI and deliver 9-figure profit opportunities. GPM presents the perfect opportunity for global client teams to listen to and address local market concerns, and for local client teams to start thinking globally. And, in times of economic uncertainty, marketers must sit up and take note; by doing so, the rewards will be tremendous."
Paul Dyson, Founder, Data2Decisions